Renown worldwide for our couture design work, we specialize in concepting and creating one of a kind designs exclusively for you. Be inspired below by our wide range of capabilities.
Liti Liti Flowers

Softly lovely without being brilliant! This wedding card set for the bride and groom who adore flowers but dislike the pattern because it is way to girly.
Simple & elegant

Marble texture, monogram and bronze wax seal are the match of heaven.
Love is always Green

"I will love you all my youth and every day for ever and ever," the Love is Always Green wedding card set wishes to convey.
With a passion for art, creative spirit, undivided attention, we bring a fresh perspective to design and collaborate with you to create an authentic invitations.
External Sunshine – It's not just a card.

Breathtakingly beautiful, this acrylic invitation is sure to impress with that non-traditional wedding stationery feel. Perfect for elegant wedding themes and intimate garden affairs or events with outdoor settings…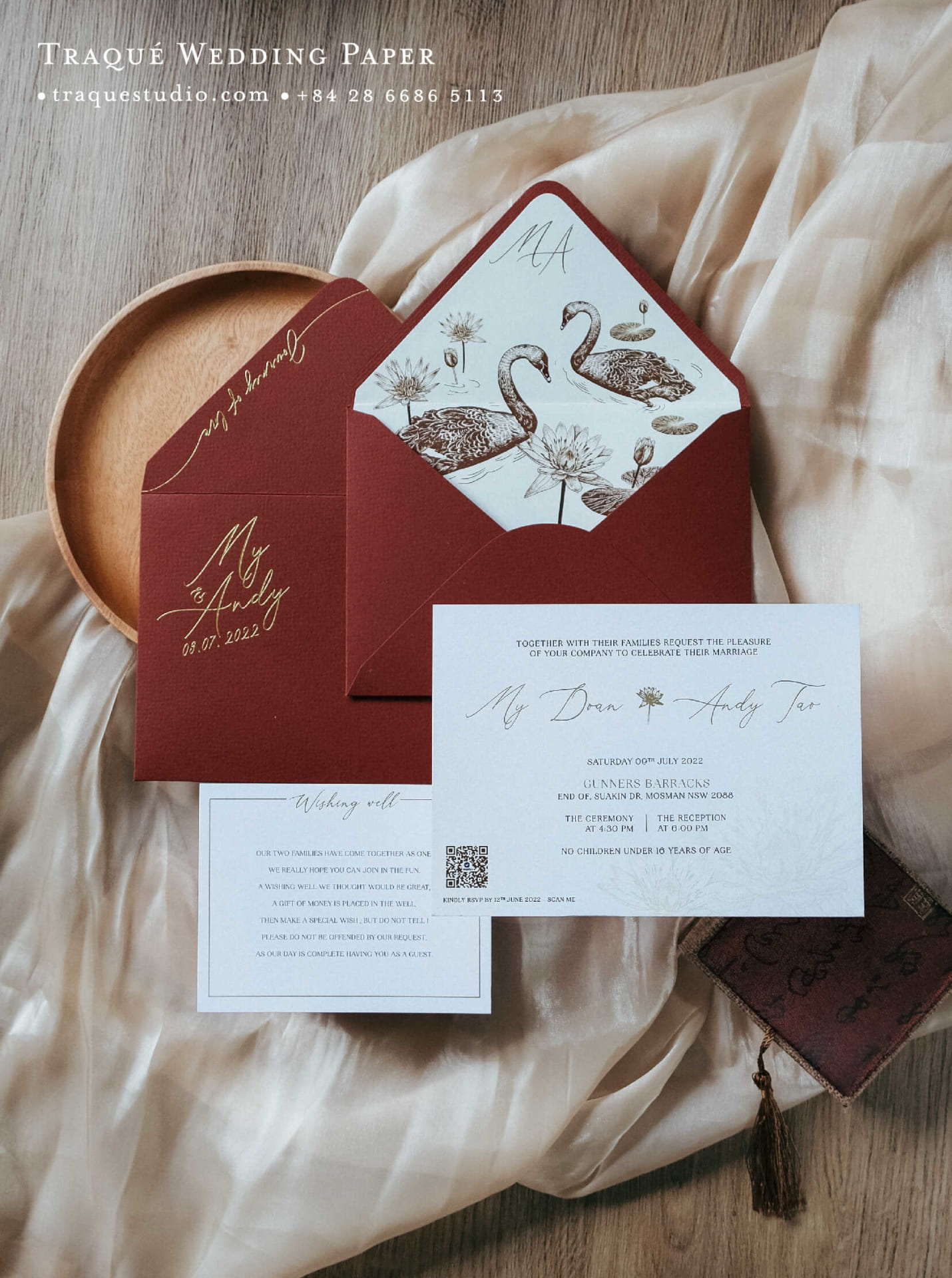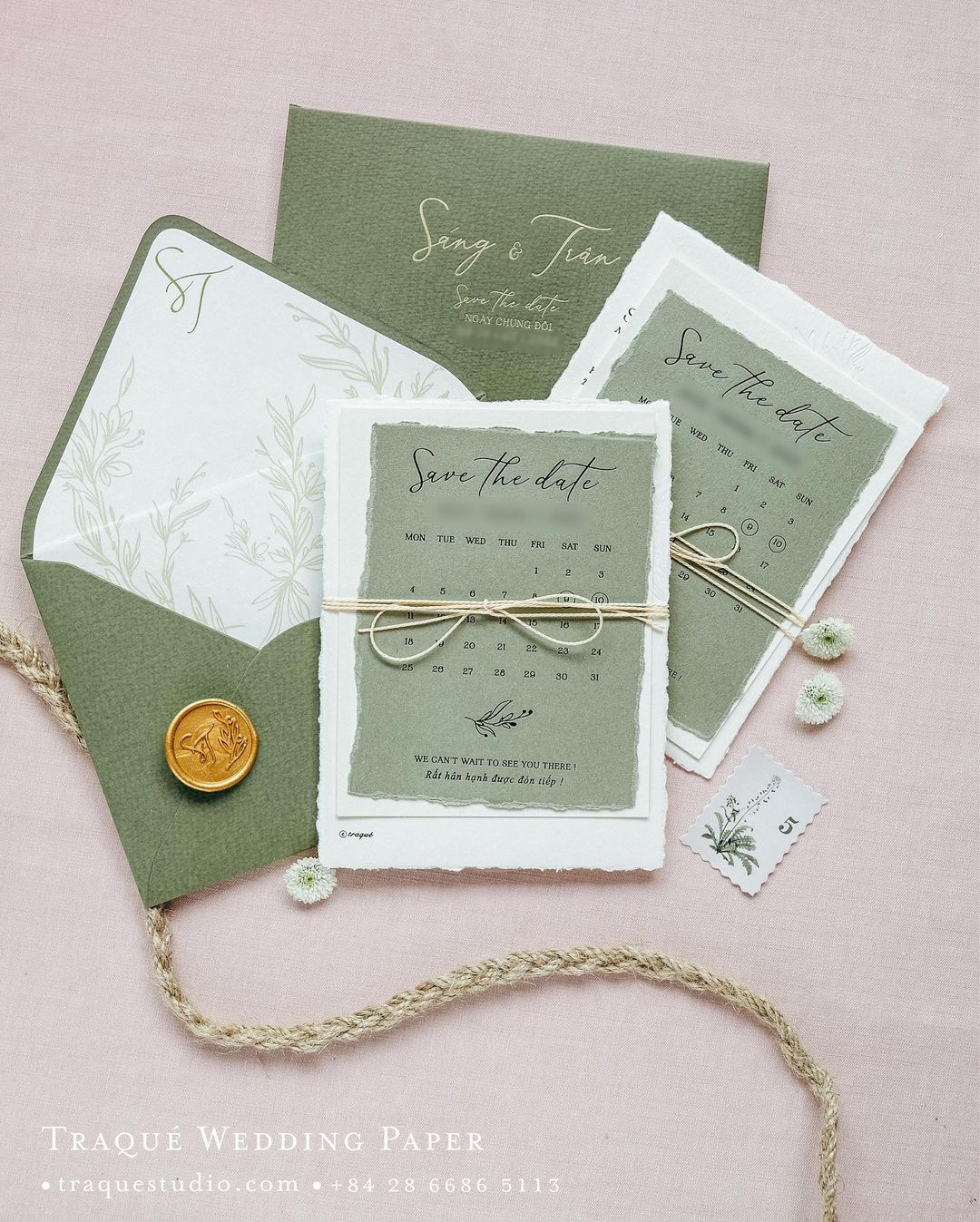 Celebrate the art of being you with unique custom stationery featuring Traqué Studio exclusive designs.
Gift set 2

Show your clients, employees & customers that you care through curated & meaningful gifting.

Gift set includes:
– 01 Traqué art card
– 01 bag of high quality clean coffee (specialty coffee) 250gr
– Traqué kraft paper bag
Thank You Tag

Extend the love by showing your appreciation to your wedding guests. Send them thoughtful wedding thank you cards make the day truly unforgettable.
Reception Card

Wedding reception card for the very best in unique or custom, handmade pieces from our design team.
Read our news
Recent News Posts -
Explore now
See our latest projects include wedding paper, collaboration and corporate design.
TRAQUE ART CO., LTD.
CT TNHH MỸ THUẬT TRÀ QUẾ
[contact-form-7 404 "Not Found"]
NEW GENERATION OF TRAQUÉ TO BE UPDATED