Renown worldwide for our couture design work, we specialize in concepting and creating one of a kind designs exclusively for you. Be inspired below by our wide range of capabilities. Contact us to learn more about the process.
Iconic Torii Gates In Japan

The image of cherry blossoms and Mt Fuji through the Torii gate tells us the splendor of the promised dreams, and the beautiful things that will never grow old. ​A true heart is worth blending with you — now united with your love.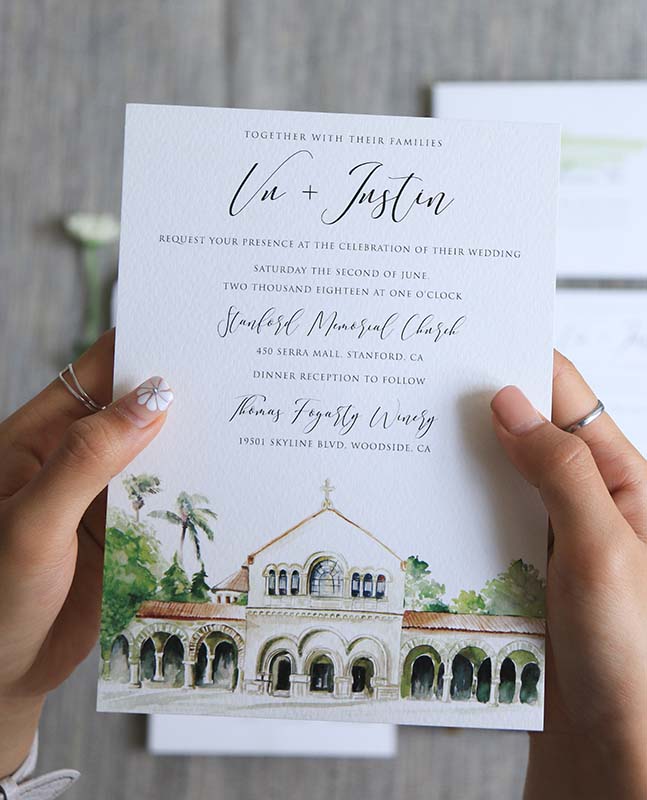 Rustic Green Catholic Church

This cozy and inspiring Catholics invitation set is designed with watercolor illustration that brings a sincere and intimate vibe at the same time. It's just perfect for religious events and occasions!