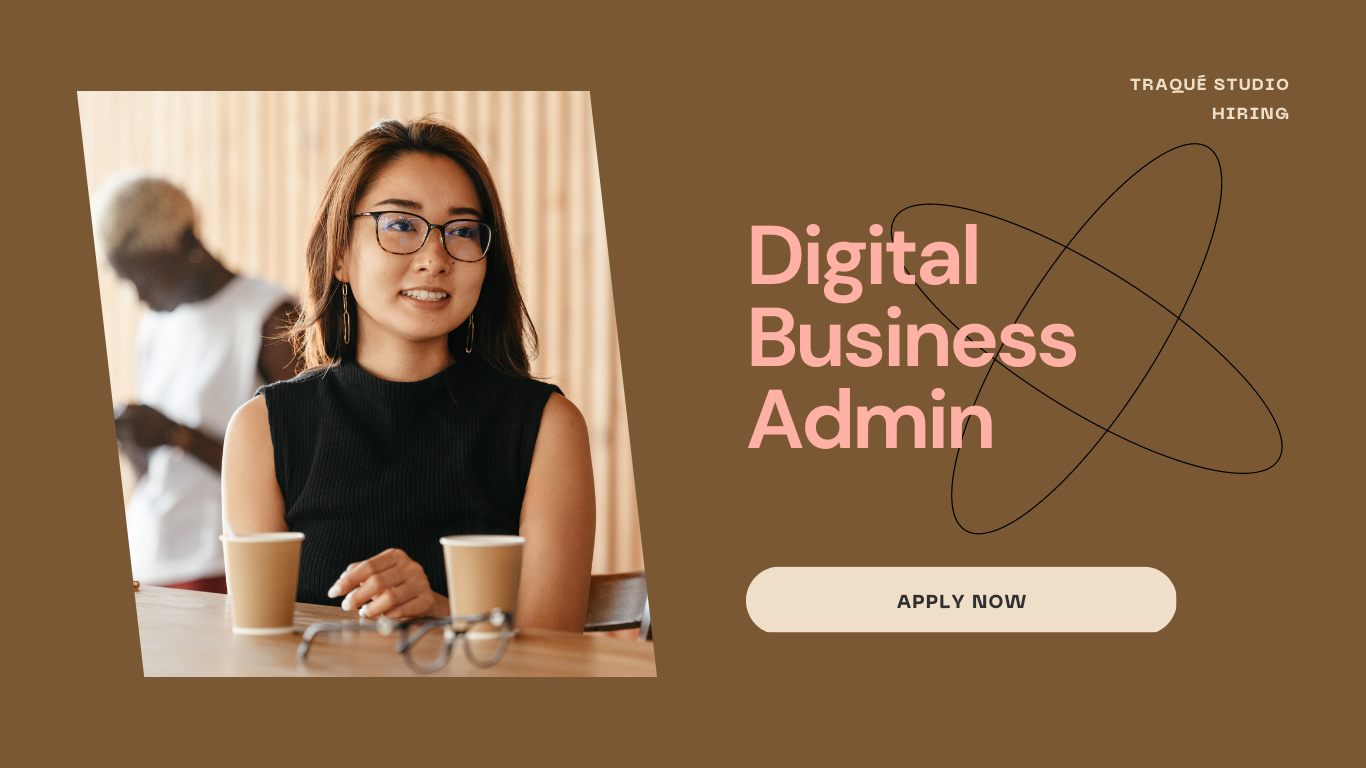 Digital Business Admin Intern
We are searching for a driven, detail-oriented Digital Business Admin. As the name suggests, you will help us to manage and optimize the technical digital systems of Traque Studio (CRM, social/website, Meta, Google Business, etc.).
Position: Digital Business Intern
Quantity: 1 persons
Job Description:
Understand the basic logic of current digital systems (CRM, Meta, Website, Google Business,…);
Assist in managing and ensuring the systems run smoothly to help Traque distribute content, engage with customers, and help with sales & marketing;
Help set up digital campaigns, create autonomous customer journey on Meta & CRM;
Keep Traque digital profiles updated among all platforms;
Optimize the systems, create synergy to create efficiency;
Aligning with key customer stakeholders to establish a stronger customer relationship management program (stakeholder mapping);
Work with the Sales Team to derive data-driven insights/intelligence to run focused and result-oriented customer engagement programs;
Having a basic understanding of Digital Marketing (Google, Meta, etc.) is a plus.
Responsibilities:
Monitoring digital systems metrics;
Actively looking for new digital ways to promote company offerings and to reach consumers;
Updating digital reports on a periodical basis; Participate in training and coaching courses with the team;
Proactively propose ideas for design, business, cooperation, and operation;
Actively learn about trends, techniques and specialized knowledge;
Actively participate in activities and events related to the company's work.
Join us if you are:
A junior/senior student or a fresh-graduated with passion in the digital field & marketing or a similar field;
Data- & technical-driven;
Fast learner;
Friendly, engaged and highly motivated;
Analytical minded, effective communication and interpersonal skills.
Benefits:
Allowances (negotiable);
Flexible working hours;
Training & development.
How to apply
Send email to info@traquestudio.com with subject mail: [DBA] YOUR NAME
More information about Traqué
Website: traquestudio.com
Facebook : Traqué Wedding Paper – Traqué Studio – Traqué Cafe.Work.Shop
Instagram: @traquestudio
*Photo source: Pinterest