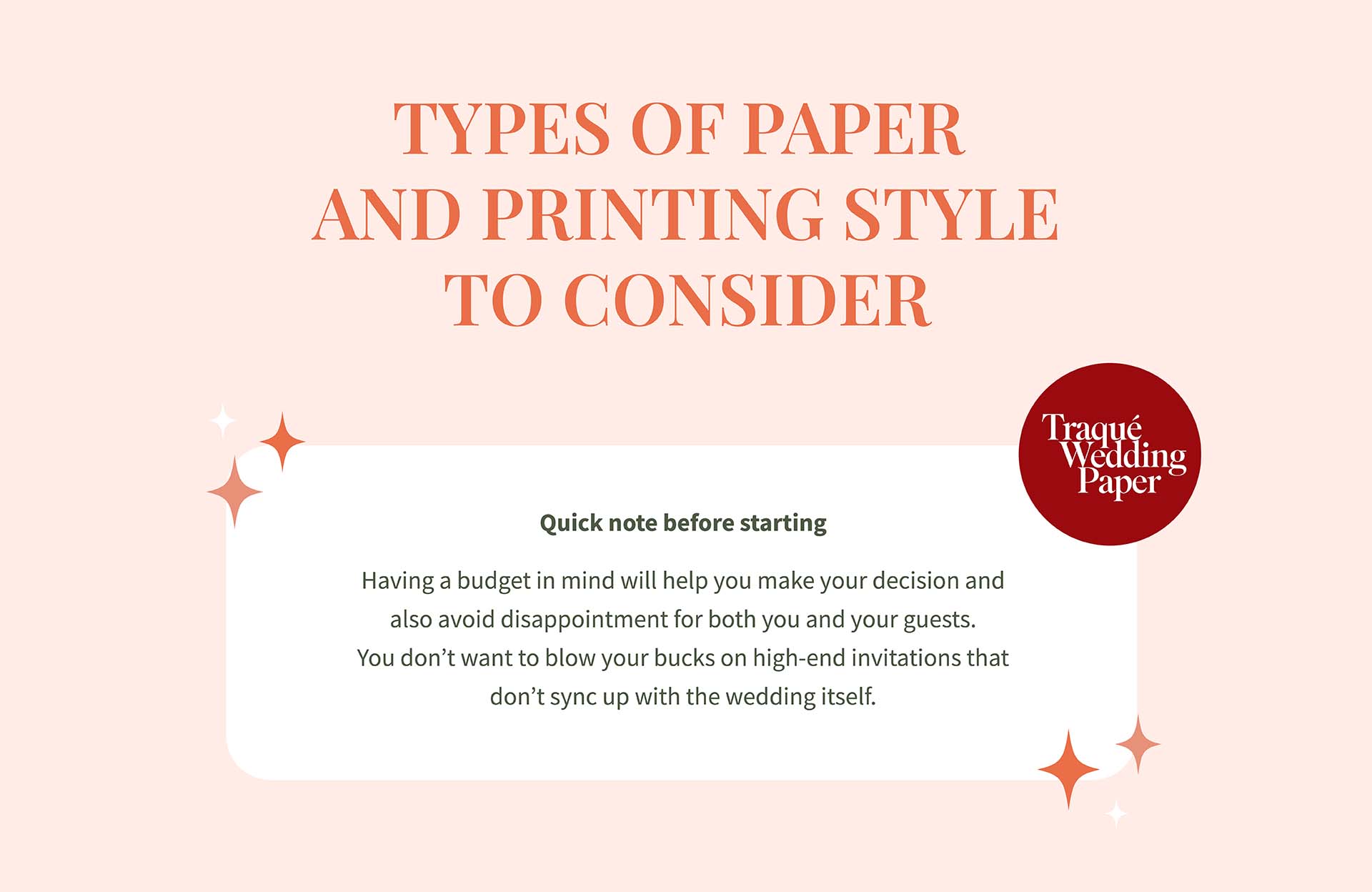 Type of paper and printing style to consider
They say not to judge a book by its cover. However, it's expected to judge an event by its invitation—especially when it comes to weddings. The big day starts with the invitation and signifies what guests can expect when it finally arrives in the mail. Will the decor be traditional, rustic, contemporary, botanical, modern, retro, or something else entirely? After all, couples typically issue the invitations at a point when they have a rough idea of what "dream wedding" means to them.
Talk with our experts to find out what is perfect for you!