Renown worldwide for our couture design work, we specialize in concepting and creating one of a kind designs exclusively for you. Be inspired below by our wide range of capabilities. 
Contact us to learn more about the process.
Liti Liti Flowers

Softly lovely without being brilliant! This wedding card set for the bride and groom who adore flowers but dislike the pattern because it is way to girly.
Blue – Love, Purity And Fidelity

Color blue stands for love, purity and fidelity — three among the key qualities for a strong marriage. Blue is also the color of bright sky and deep ocean, it refers to peace and serenity.Bringing a dreamy mood with numerous meaning layers to your wedding invites How about other colors? Contact us for consulting!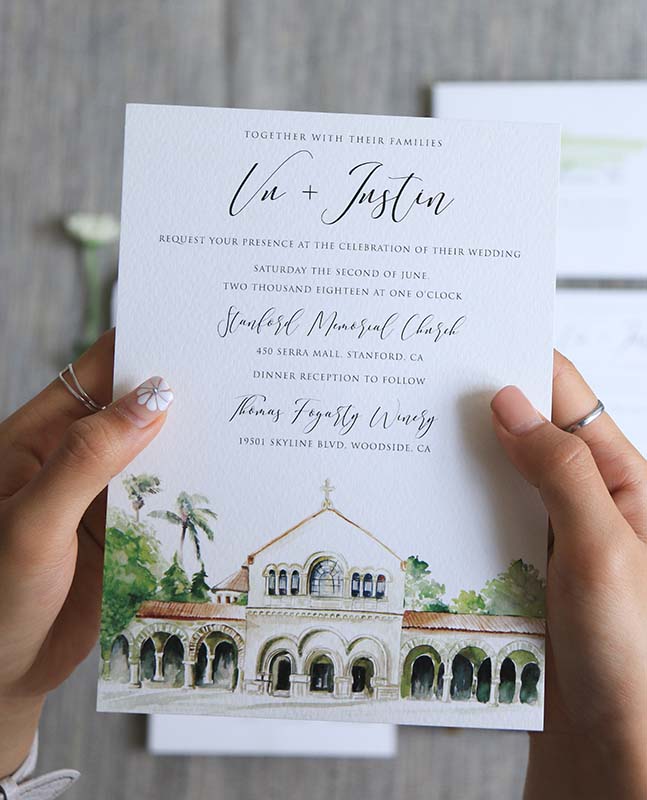 Rustic Green Catholic Church

This cozy and inspiring Catholics invitation set is designed with watercolor illustration that brings a sincere and intimate vibe at the same time. It's just perfect for religious events and occasions!