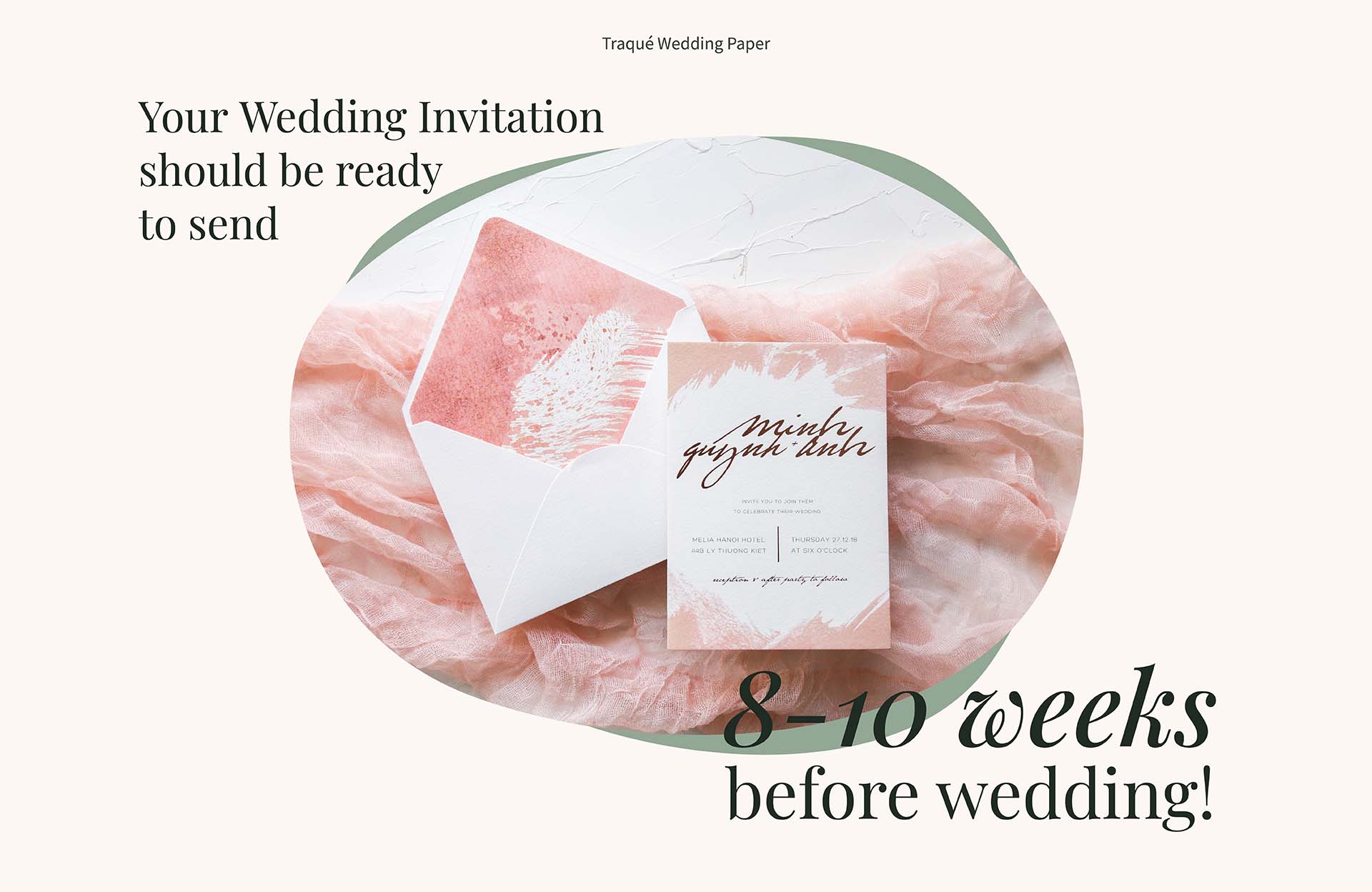 Your wedding invitation should be ready to send
 Your Wedding Invitation should be ready to send 8-10 weeks before wedding!
Wedding Invitation is the sneak peek of your wedding day, make sure you make it shine!
There a many steps to complete your dream wedding invitation: Choose styles, colors, shape and size, etc… What papers go along with such kind of printmaking techniques? Which merchandises you want to add on? How much you wanna spend for those things?
When the design is ready, they should be gather and carefully hand craft under very strict quality control to make sure they're completely perfect.
The whole process could take up to 5-6 months. So it's never to early to plan your dream wedding stationery! Contact us as soon as you decide to get marriage 😉